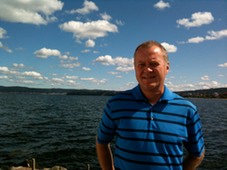 Health and Nutrition MD is written and edited by Axel F. Sigurdsson MD, PhD, FACC. 
Dr. Sigurdsson is a cardiologist at the Department of Cardiology at The Landspitali University Hospital in Reykjavik Iceland. He also practices cardiology at Hjartamidstodin (The Heart Center) which is a private heart clinic in the Reykjavik area. He is  a Fellow of the American College of Cardiology (ACC) and The Icelandic Society of Cardiolgy (ISC). 
Health and Nutrition MD
The aim of the website is to provide up to date information on health and nutrition, focusing primarily on healthy lifestyle  and prevention of disease.  
The content is written and/or edited by an experienced physician and cardiologist. 
The aim is to provide information based on solid scientific evidence and/or opinions of qualified specialists on the subject under discussion.
Dr. Sigurdsson is a specialist in internal medicine and cardiology. He did his cardiology training at the Sahlgrenska/Östra University Hospital in Götbeorg, Sweden and at the Royal Jubilee Hospital in Victoria BC, Canad  a between 1988 - 1996. He is  past president of the Icelandic Cardiac Society.
Dr. Sigurdsson main interest has been in the field of coronary heart disease and heart failure. He has published more than 100 scientific abstracts, articles and book chapers in international journals and text books. 
"I have been treating patients with heart disease for more than twenty years now. I am amazed by all the progress that has been made in the field of medicine during this time. Prognosis has improved dramatically and patients have a better quality of life. During all those years I have become increasingly aware of the importance of preventive measures to fight disease. It has become clear to me that healthy nutrition and lifestyle is the key to our health and well being. However, to be able to use lifestyle measures to improve health you need knowledge. The main purpose of this websie is is to provide up to date information on health and nutrition, focusing primarily on healthy lifestyle  and prevention of disease"

                                                                                              January 2012

                                                                                              Axel F. Sigurdsson